Cake Blogging, Part Deux
Shell
specifically asked how the cake turned out. (Thanks for asking!)
Here's the cake in the oven. Pretty good even though I had to
fiddle with the recipe a bit.
This is after I took it out of the freezer and am getting ready to turn it into an ice cream cake. In retrospect, I should have left it in the freezer until it was completely frozen. Since I didn't, quite a bit of the ice cream ended up soaking into the cake. I also could have probably left the recipe alone. I think it would have looked nicer if it had been a little taller.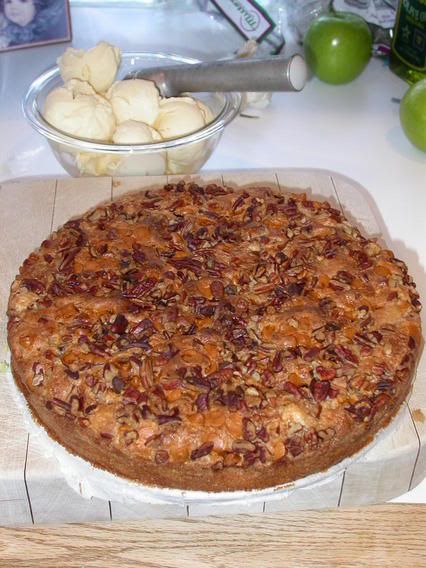 The other thing I would have done differently is to use LOTS more ice cream. In my defense, I did ask my sister-in-law if she thought this was enough ice cream. She thought it was going to be more than enough. I think I should have used 2-3 times as much ice cream. It still tasted really good. I think making those couple of changes would make a huge difference. Also, I'm inclined to try this with a more "traditional" birthday cake and add some sort of "barrier" before spreading the ice cream to prevent the seepage. Maybe caramel sauce, oreo cookie crumbs, or chocolate chips. Mr. Q doesn't like caramel (crazy, I know), so that obviously wouldn't have worked here.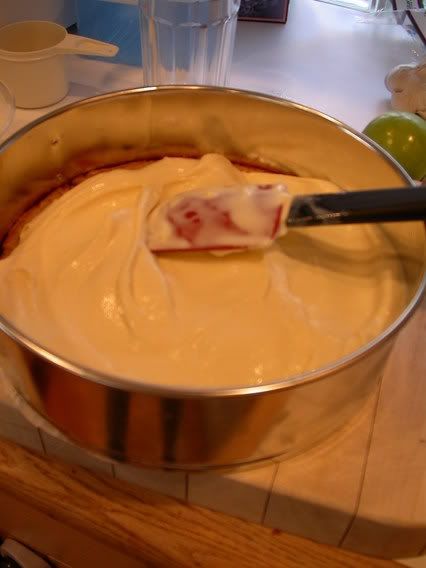 The other part of Mr. Q's birthday celebration was the dinner itself. We went to a Greek restaurant Saturday evening. The meal there (not the belly dancer who - trust me - put the "belly" in belly dance) inspired me to do several different types of skewers. Beef with an olive oil/lemon juice/fresh oregano marinade, Pork tenderloin with a rosemary and garlic marinade, and just plain shrimp. Paired with rice, cooked with chicken broth and sauteed onions, garlic, and mushrooms. A shot of white wine would have added a nice flavor, but I wasn't inclined to open a whole bottle. Ratatouille rounded out the meal.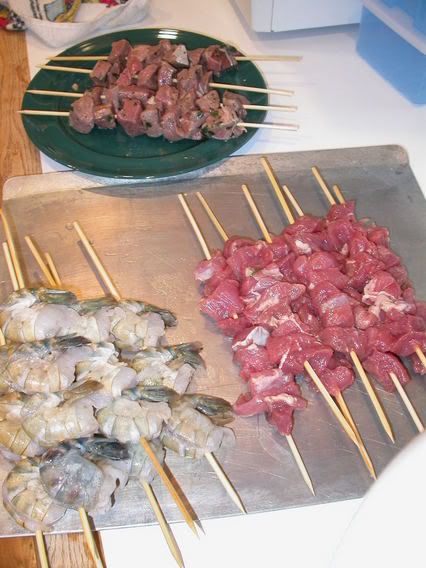 Check out the size of these shrimp!!! They were wonderful, if a little salty. I probably could have given them a better rinse before cooking.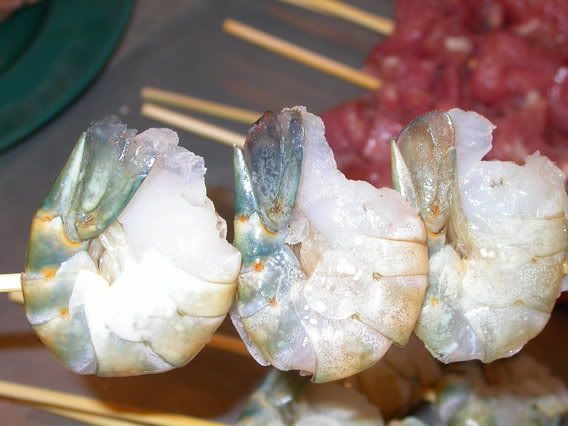 My sister-in-law also wanted me to point out what a wonderful job she did of cutting veggies for the ratatouille!